Join us as:
Associate consultants; or
Experienced professionals
This page also describes what we are looking for in the application, and how the interview and case questions will be conducted.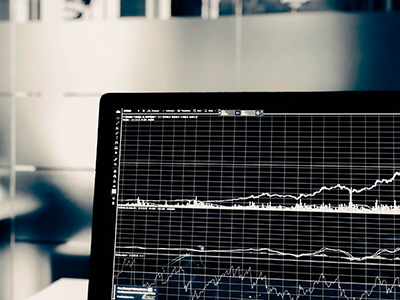 Early career professionals can expect the consultant experience of their lifetime.
Our consultants will enjoy the full range of consultant challenges.
Training in core consulting skills; problem solving, analytics and communications
Hard work, in challenging contexts, and a range of different tasks
Much responsibility and more exposure to everything than in a large firm
Based @aby.HQ in Oslo and much travel to interesting places
You are either a recent graduate or have a few years of experience.
You have a masters degree from a world-renowed university in an analytically demanding field.
You may have experience from high powered organizations preferably in management consulting.
A demonstrated understanding of strategy, economics, performance improvement, and organizational transformation is useful.
Specific expertise in governance, financial management, financial sector and banking is useful.
A command of core consulting skills is helpful but we will also help train and develop this.
You can demonstrate analytical skills, quantitative and advanced conceptual thinking.
You have an inquisitors mindset, want to learn how things work, and how they can be done better.
You can recognize problems, define issues and work out solutions.
You can work with both structured approaches and in more open and creative ways.
You are socially adept. You know how to present yourself, build rapport and act respectfully in social, cultural and religious contexts that are diverse and possibly much different from your own.
You have great communications skills, oral, writing and graphical, and can communicate complex issues
Our working language is English at a professional standard. Fluency in other relevant languages is a plus.
You will be defining problems, issues, performing advanced analysis quantitative and qualitative, managing databases, and preparing client presentations and documentation
You will be performing under tight time pressure, intense quality control, and much iteration
You will work in international consulting teams, supporting the team on key client deliverables, during intense assignments
You will face clients in fragile states governments, and in international organizations and embassies
You will apply your talents and acumen where it matter most. The context of the work is unusual. This is about working in the most difficult environments, where nothing is easy and the challenges are unprecedented.
You are committed to making a difference in the most difficult places and beyond the ordinary, and your comfort zone enables you to handle challenging and unfamiliar situations.
The work takes place both in Oslo HQ, and also in environments where there is conflict and violence. We are well protected, trained and equipped to mitigate the risks and to avoid dangerous situations. You need to comply with strict operational security protocols.
We seek long-term relationships with experienced professionals
You will support our teams in:
Expert lead on specialized topics.
Work as an integrated part of the team, supported by associates and the leadership team.
More independent work in certain engagements, and we will ensure coordination and integration for the client.
Support aby.solutions teams
We often track down experienced professionals specific needs. However, we are always looking for new contacts. Reach out if you wish to discuss collaboration.
Applications can be sent at anytime and you will find the general details on this page. From time-to-time we have targeted searches and you can respond to them also.
Please send:
(i) a cover letter,
(ii) your CV
(iii) University transcripts
To the email address shown at the bottom of this page
We read it all. However, there are more applicants than we can respond to. One day, when we have a big HR department, we will respond to all, but in the mean-time, we will only get back if we can proceed.
Interview and case questions
You can expect between 6-7 interviews compressed over a short time-frame before presenting you with an offer. Initial interviews are usually done through video. Most interviews, and always the final ones, are done face-to-face.
The interviews all have a similar structure. First half of the interviews is used for a discussion. You can use this opportunity to get to know us better and we appreciate good questions.
Case questions account for the second half of each interview. Our objective is to better understand your problem solving and analytical approach. The case questions will have both quantitative and qualitative elements. And importantly, it is not about the "correct" answer, it is all about how you get there.
If we don't find a mutual appreciation, at any stage, we may cancel the process at any point.
Our clients seek support for strategy and implementation in fragile and conflict- affected states.
We are also seeking talent for implementation of complex projects in client organizations in fragile states.